Bagi gw BMX bukan sekedar sebuah kegiatan yang melibatkan aktivitas fisik dan keterampilan dimana tim atau individu bersaing terhadap tim lain atau orang lain.
Tapi...

Suatu ekspresi atau aplikasi dari keterampilan kreatifitas dan imajinasi manusia, yang biasanya dalam bentuk visual seperti lukisan atau patung.
Itu semua menjelaskan kenapa gw tetap di BMX dan kenapa gw masih mau sibuk untuk mencari spot dan film tricks on them. Karena adanya banyak proses yang harus dilalui untuk mendapatkan sebuah shot / trick yang baik.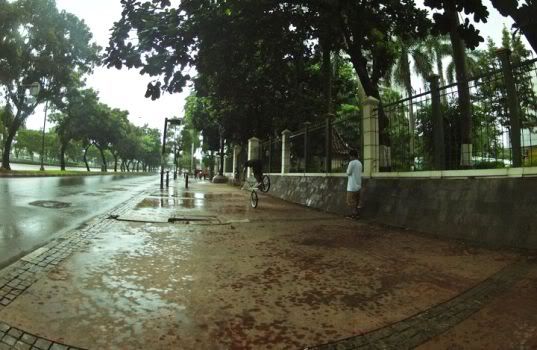 It's all part of the art, that's street riding...




Photo taken by Azhar Alif

- mechsa -